Tree Replacement Program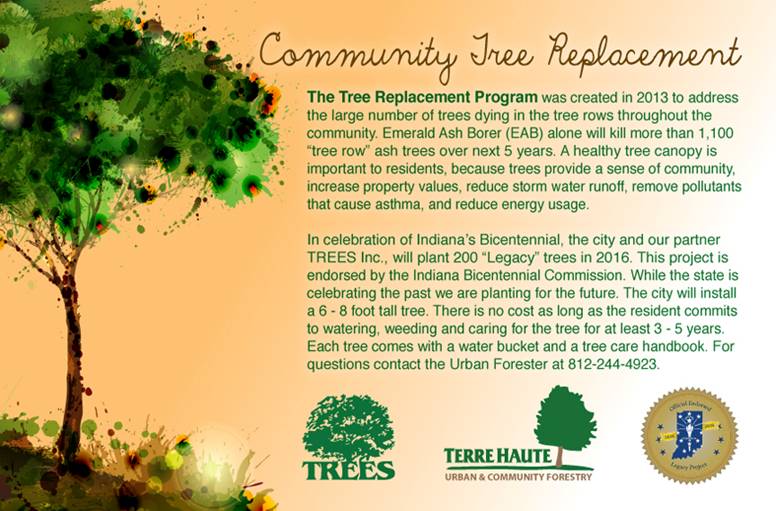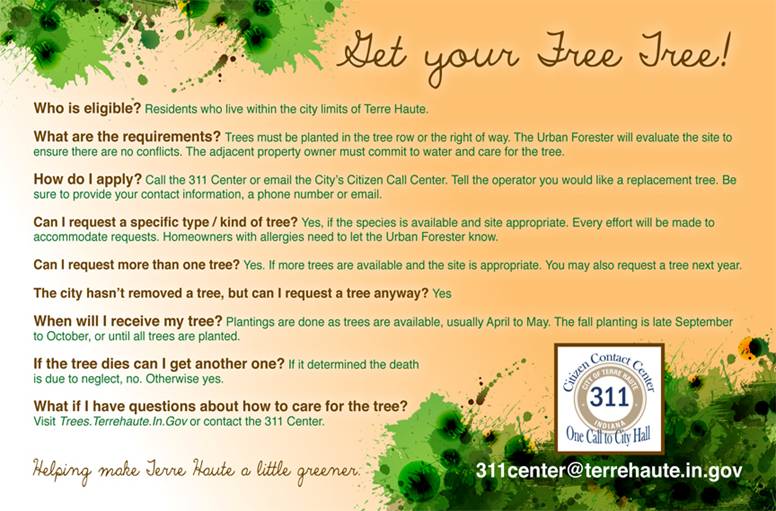 Arbor Day Award Ceremony
The City of Terre Haute celebrates Arbor Day by recognizing individuals, businesses, and organizations who contribute to the health and sustainability of the Urban Forest. You can get involved by making a nomination, serving as a volunteer at the event, or by attending the ceremony. Visit the Terre Haute Arbor Day Award Ceremony page to learn more.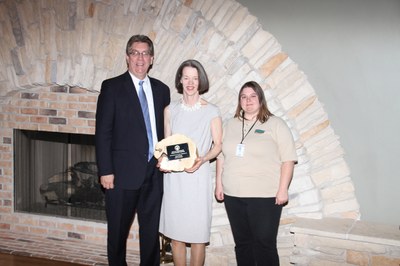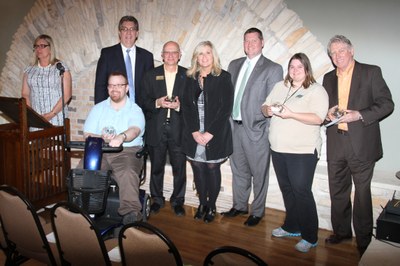 Volunteer Opportunities
From tree planting to event planning, many opportunities exist for volunteering. To learn more about how you or your organization can volunteer, contact the urban forester or local non-profits like Trees Inc.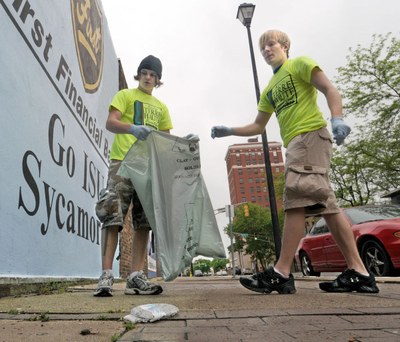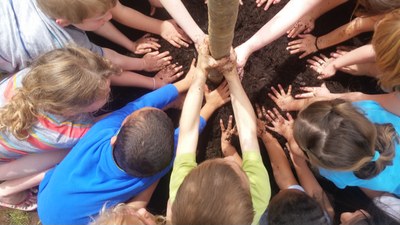 Photo courtesy of Tribune-Star                           Children plant a tree at Meadow's Elementary School.