4th of July Celebration
Fairbanks Park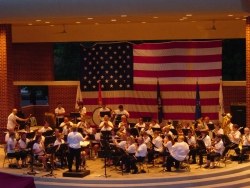 The most electrifying fireworks display in the Wabash Valley will take place on July 4th at Fairbanks Park. (Rain date will be Tuesday, July 5).   The fun celebration will begin at the amphitheater at 8:00 p.m. with the Terre Haute Community band until the fireworks display begins at dusk. (approximately 10 p.m.)
6:00 p.m.
Food Vendors 
Glow Products (Sold by the Terre Haute Parks Department)
8:00 p.m.
Music
Approximately 10:00 p.m.
Fireworks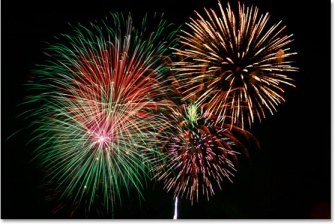 Arrive early to take advantage of the food vendors!
Call the Parks Office for further details:
812-232-2727
For the safety of the large crowd anticipated to attend the nature of this celebration, the Terre Haute Parks Department is reminding all visitors that personal fireworks and alcohol is prohibited in all City Parks. We also ask visitors to leave all pets at home. The Terre Haute Police Department will be onsite to enforce all park rules and regulations.